Asaph 1.0
After two Beta versions of Asaph, here is what I call Asaph 1.0. This is the first proper release, even featuring a readme file and licensing information (GPL v3).
If you're new to Asaph, watch the screencast on Vimeo.com to see what's it all about. My own Asaph blog can be found at asaph.phoboslab.org.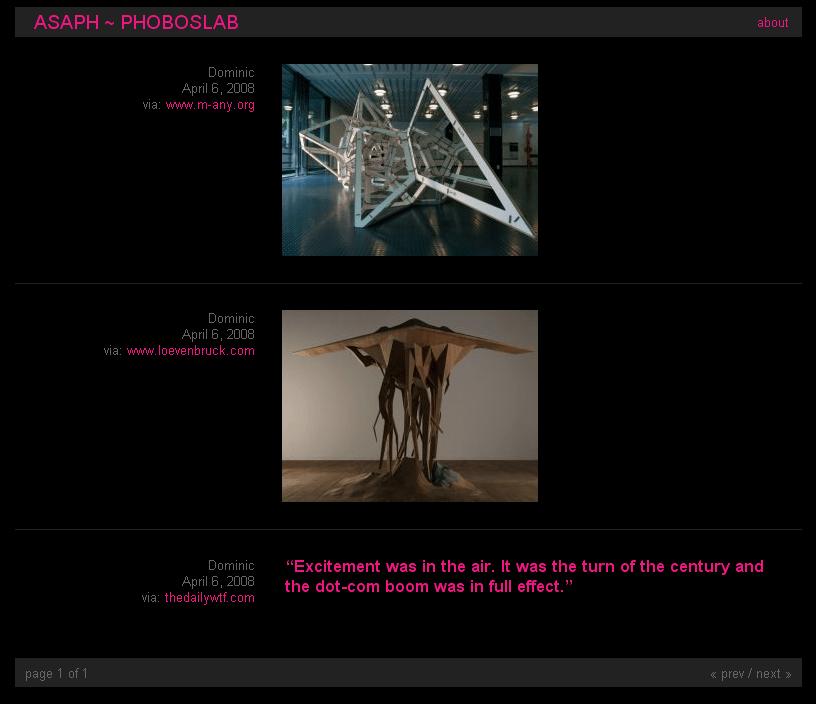 Many issues with the RSS-Feed and bugs when editing posts from the admin menu were fixed in this release. I also included another template theme called Stickney which can be activated in the config file.
Download: Asaph version 1.0 – ZIP ~50kb
If you're updating from a beta version, simply replace all your files (keep the data/ directory!) and edit your settings in lib/asaph_config.class.php. The database layout didn't change, so there's no need to invoke the installer.
Read the Asaph project page to learn more.